Today is a great day! The 1st sampling of #BLUENET_EUproject has been performed with good results. Mussels are growing well, and the recycled ropes look good. So far so good! 
In these periodic samplings are designed to assess the mussels' growing rate, mortality, and the possible differences between commercial and recycled polyamide (PA) and polyolefin (PO) ongrowing ropes. We have also launched a commercial rope used widely in long-line aquaculture to act as a reference.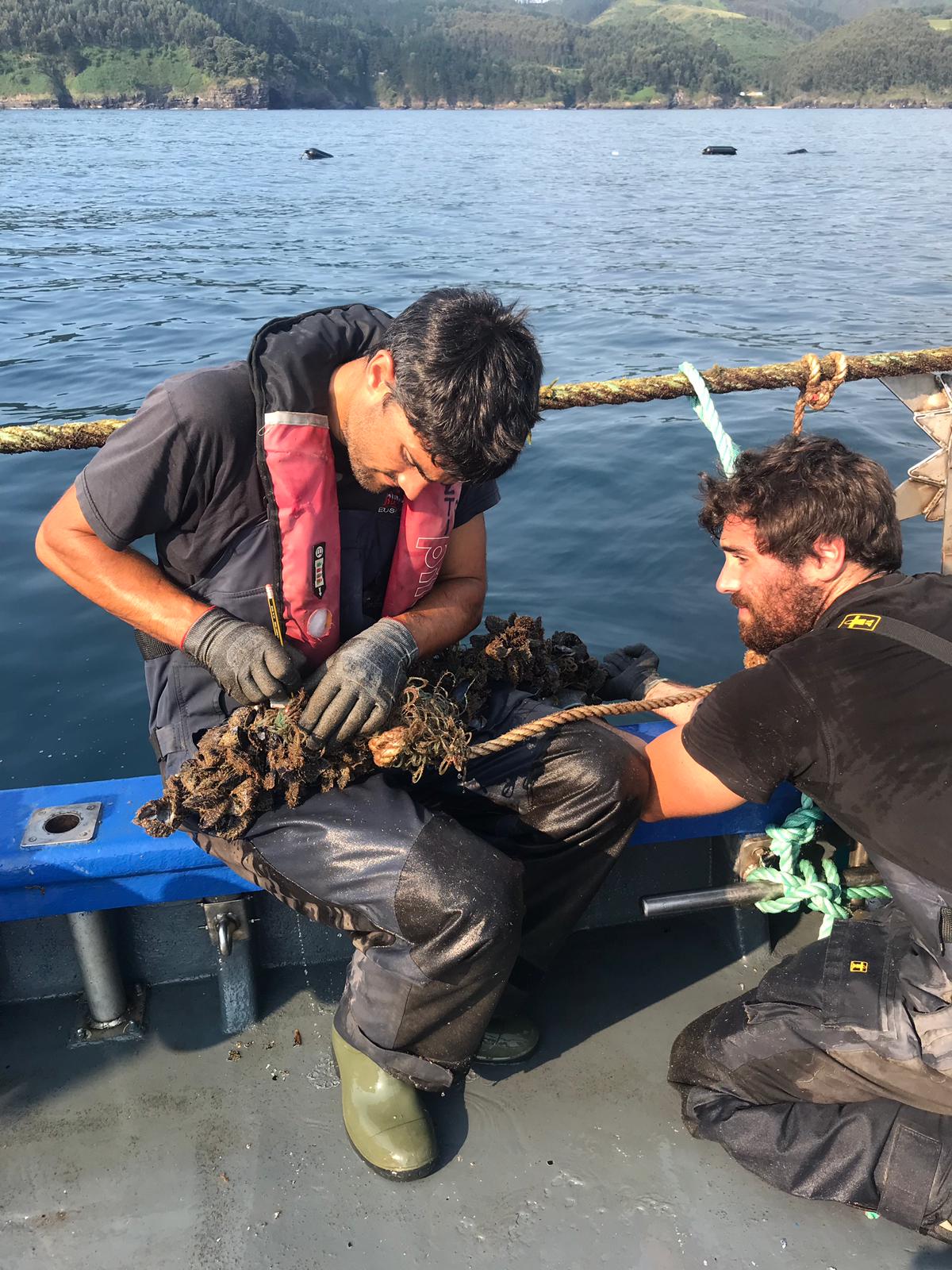 The sampling will be repeated in August 2020 and then two monthly once until its end in April 2021.  
To do the job, AZTI's team have been joined by a staff from Matxitxako Moluskoak S.L., an aquaculture producer whose aquaculture site has been used to place the BLUENET's long-line ropes, and Ekocean's staff, who provided the vessel the "Explorer", a 12 m length catamaran, to undertake the works at sea.